Ho'omaika'i
which means
Congratulations!
You're getting a pool! We're so excited for you!
This section is designed for you to choose all the features, options, and upgrades you'll want.
Getting excited yet?
Pool Cover
Keep your family safe and your pool clean! These vinyl covers will give security and peace of mind. Colors: Beige, Brown, Charcoal Grey, Forest Green, Light Blue, Light Grey, Navy Blue, or Royal Blue.
Use the arrows above to scroll through our different color options for pool covers!
Travertine Coping
Your pool surround comes with 3 feet of concrete. If you would like to upgrade to travertine tile for a more personalized look and feel, we can do that! Multiple color options available.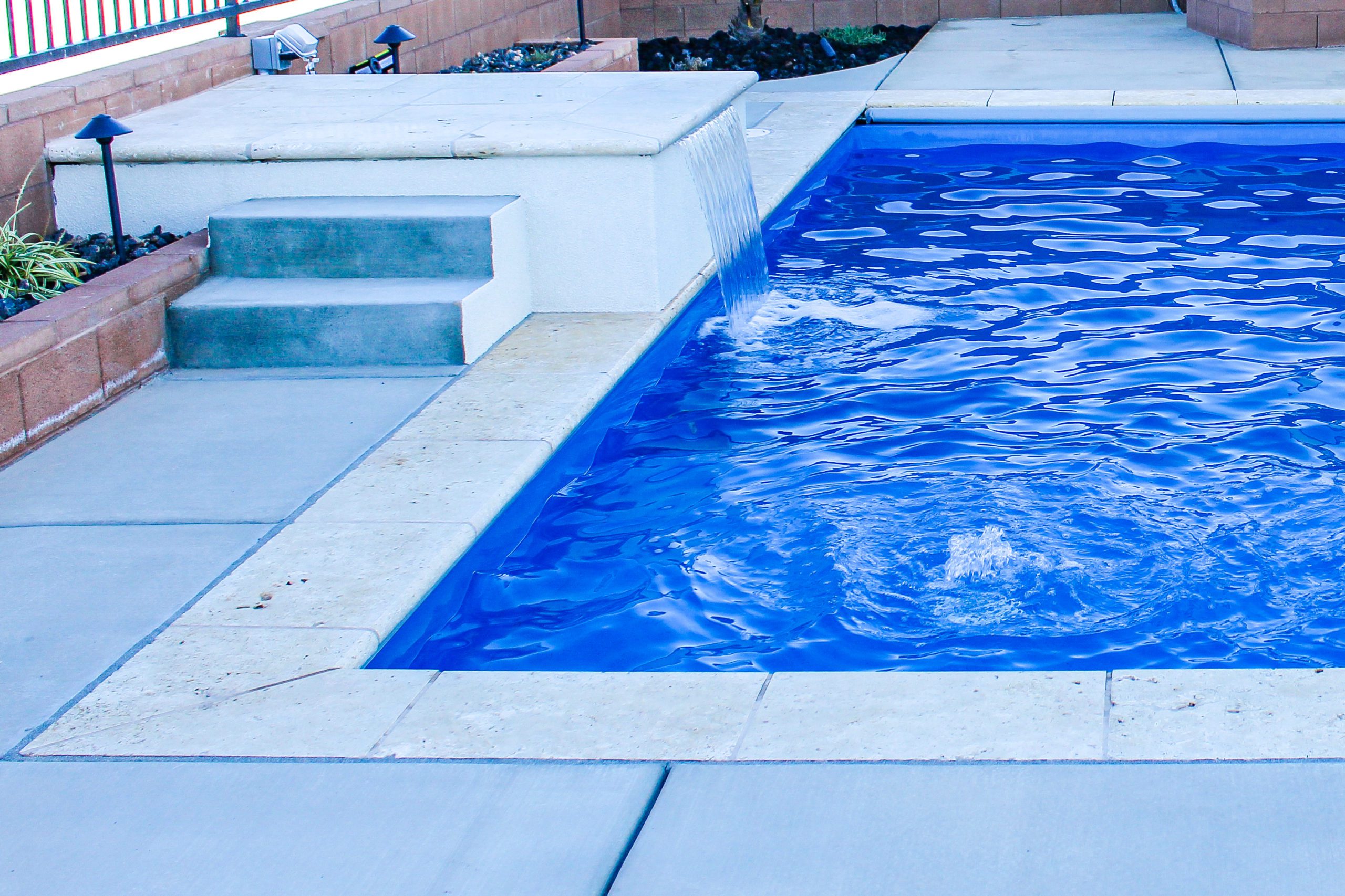 Water Feature
A water feature will be an added bonus to your pool. Not only will it be an eye catcher, but it will also add sound bringing your pool to life. Your feature can be tailor-made to your specific desires.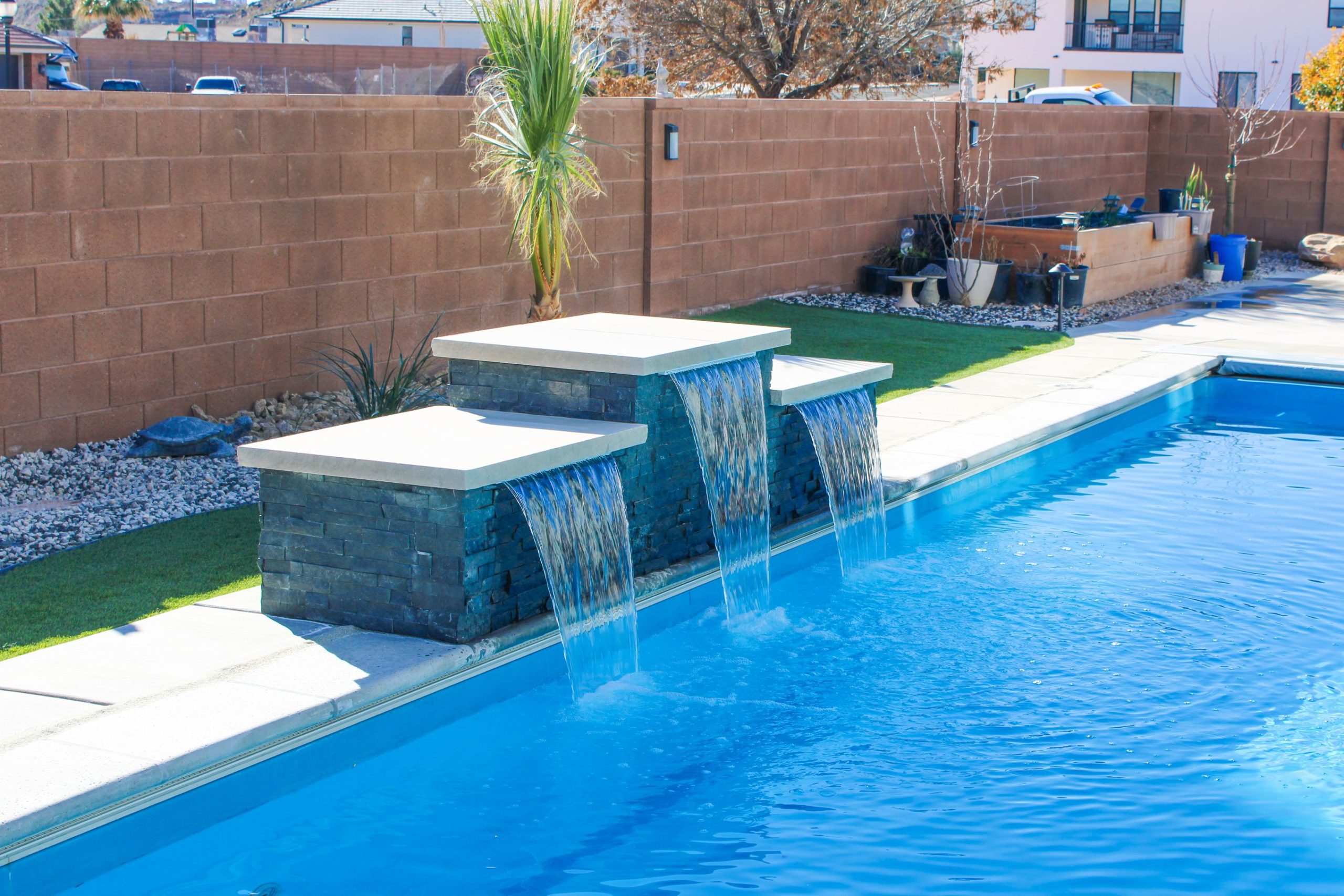 Waterline Tile
Add gorgeous waterline tile to the top 6″ of your pool to give it an extra pop!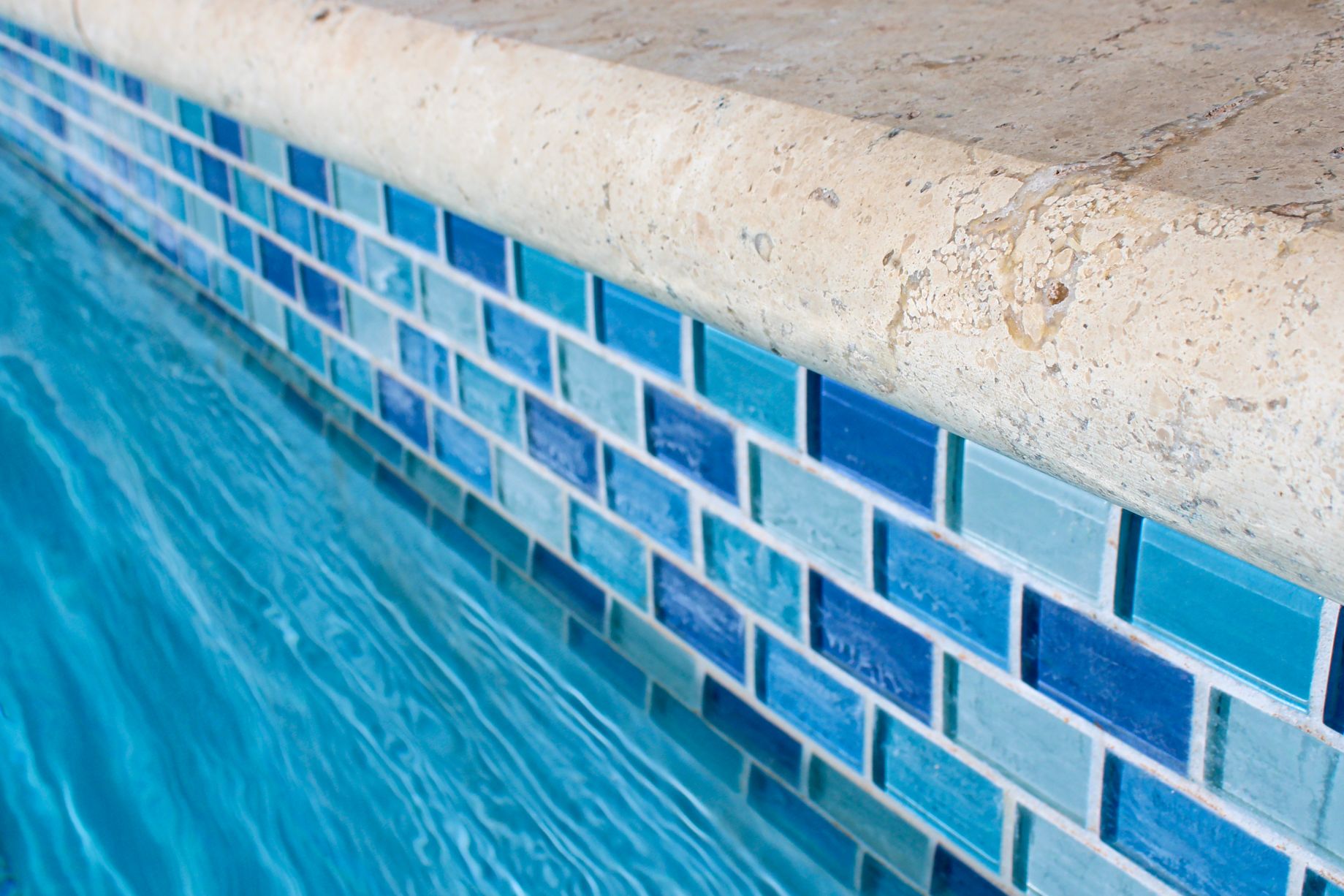 Deck Jets
The Deck Jet 500 creates an arching stream from the deck to the pool whose flow and direction are simple to adjust without tools. These are a must have!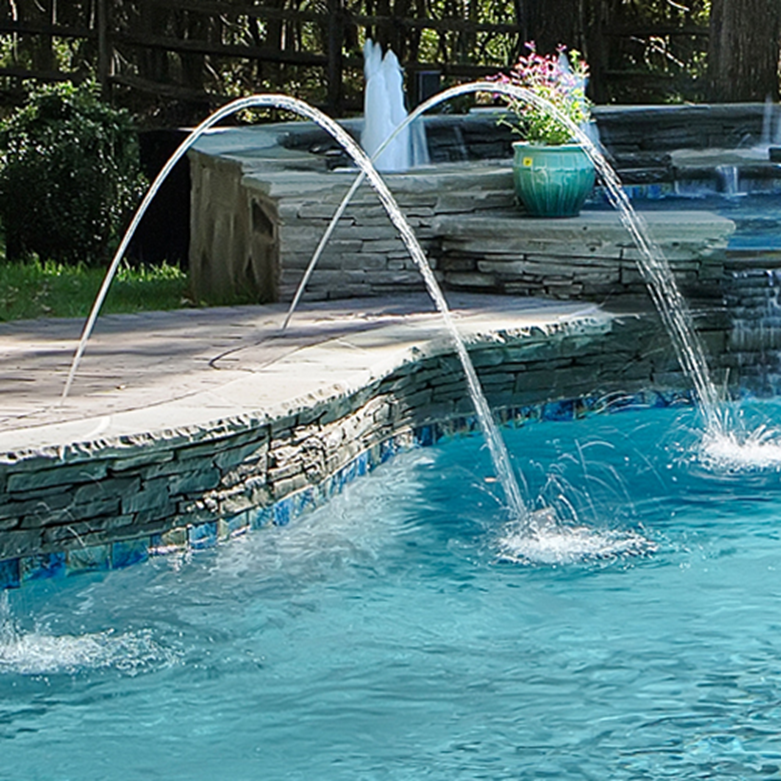 Laminar Deck Jets
Laminar deck jets will bring your pool to life! Not only do they shoot water into your pool, but the bright LED lights illuminate the stream making your pool fun, exciting and unforgettable!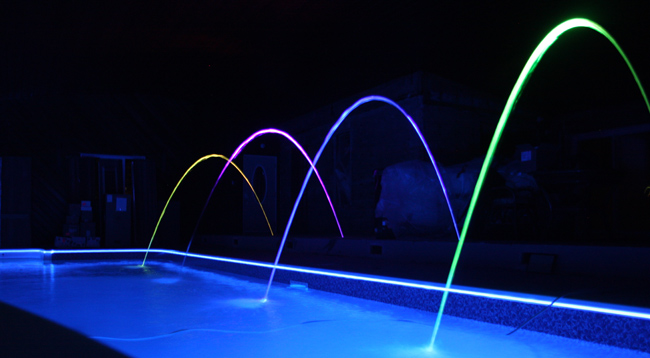 Bubblers
Bubblers bring a fun dynamic to your pool which creates fun and extra sound!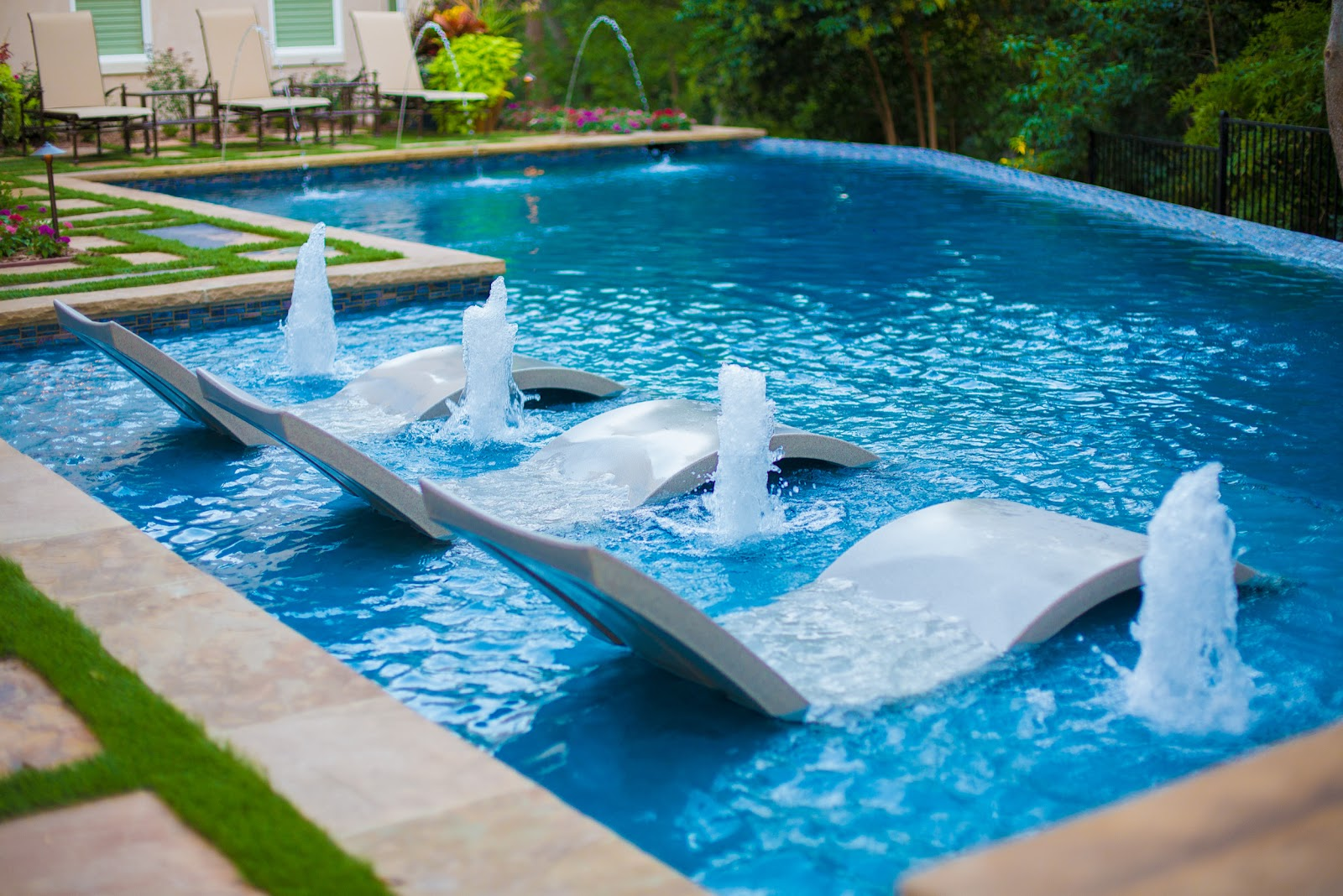 LED Bubblers
Add LED light to your bubblers to make for a fun experience and wow your friends and family.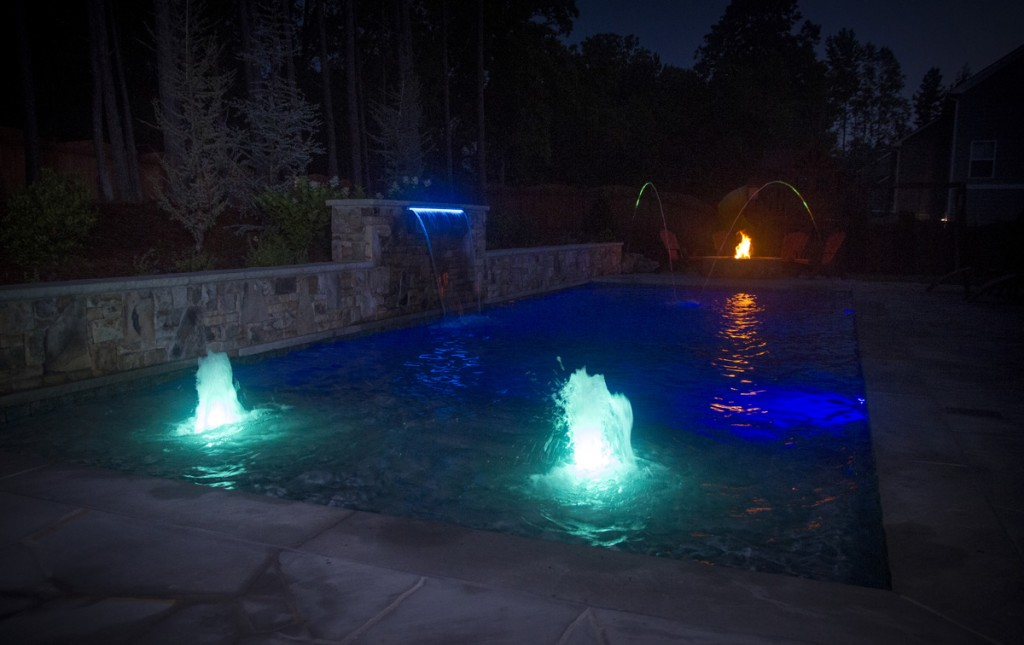 Umbrella Pour-In
These are a must have to escape the southern Utah sun.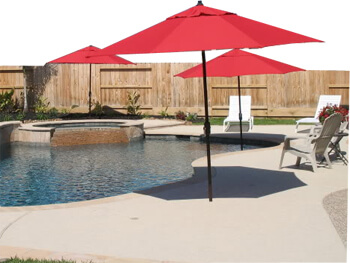 Slide
Slides create hours of fun, making your pool the place to go!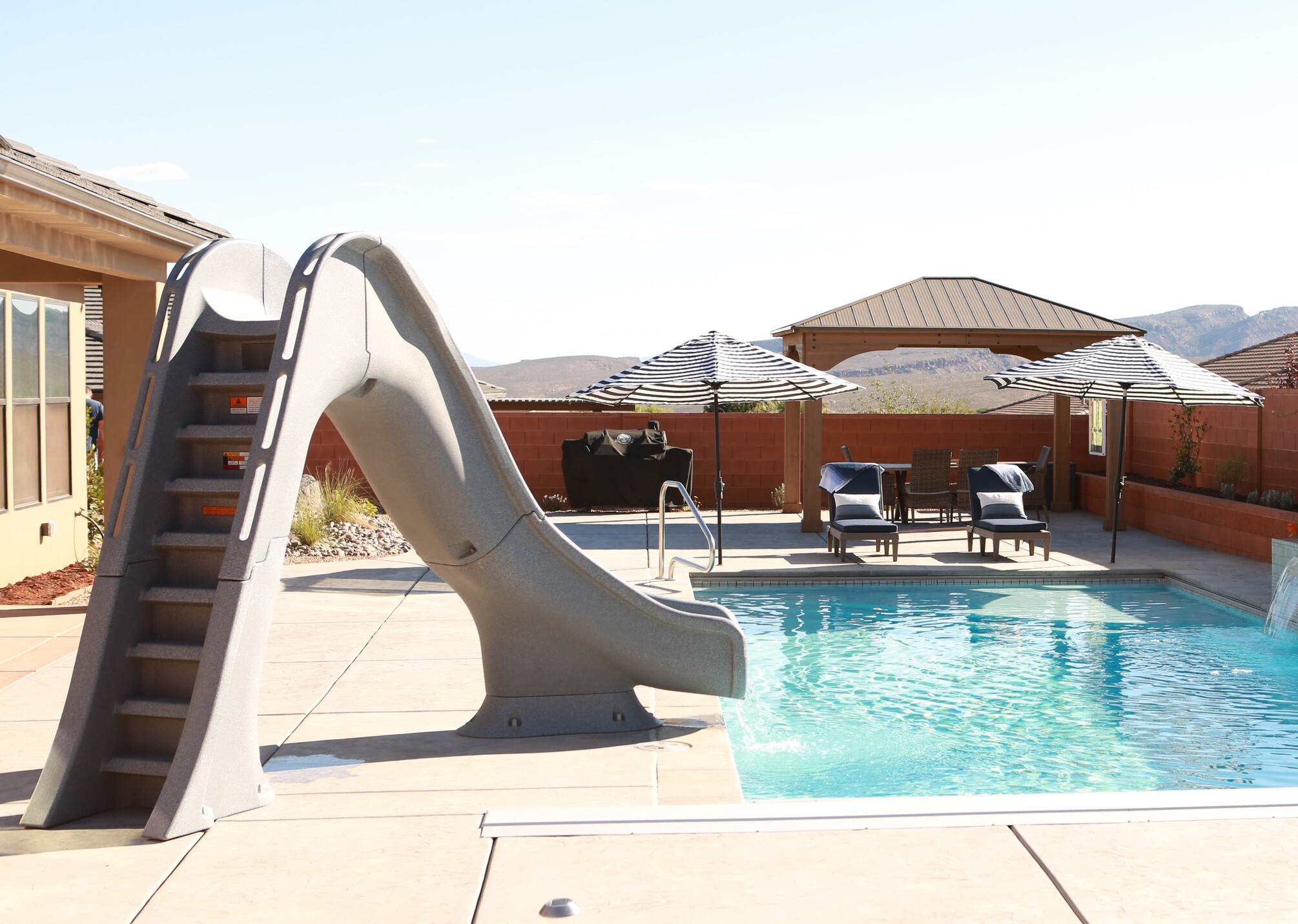 Current Jets
Current jets are a great feature for swim resistance.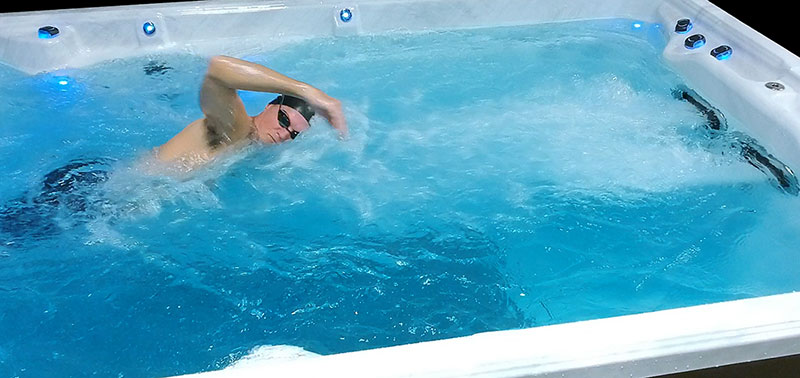 Handrail
A handrail is not only great for safety, but it can give your pool a custom feel.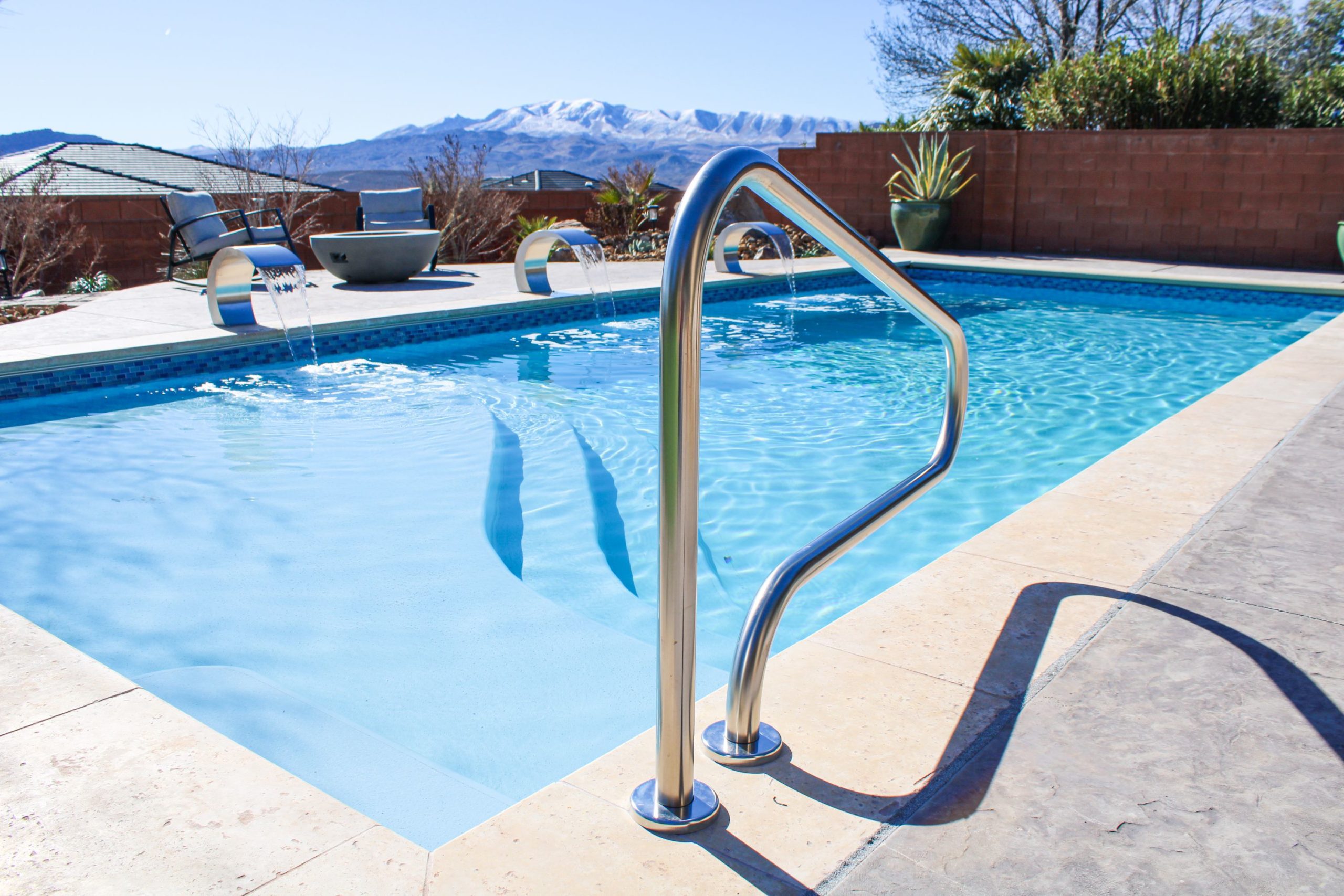 Jump Rock
Adding a jump rock will bring a fun uniqueness to your pool!